---
---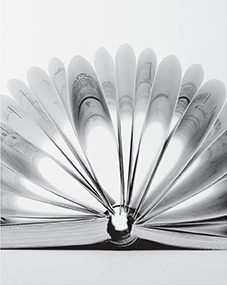 At The Proofreading Company, we are meticulous about every aspect of writing, because we know how much details matter.
By 'details' we mean grammar, punctuation, style, register, consistency, logical argument, rhetorical flair, lexical choices and the way in which all of these conspire to convey meaning.
Whether you're an academic, a student, a writer or a corporate client, we offer an English proofreading or copyediting service tailored to your needs.
The Proofreading Company was founded by Peter Clayburn and Rosie Tate, two first-class Oxford language graduates armed with extensive experience in publishing and the language sector.
---
A team of talented language experts
We personally oversee every submission, and are thrilled to work with a team of talented language experts who have a flair for elegant, clear and well-structured writing—and who share our obsession with details. We like to get under the surface of a text and fully understand its meaning, so that our editing goes well beyond correcting typos and punctuation errors.
We work on projects of all shapes and sizes. Whatever the text, we aim to leave our clients open-mouthed at what their writing can become. We get to read about some pretty interesting ideas along the way, too, from film proposals to scientific research.
Rosie Tate
CO-FOUNDER
---
Rosie co-founded The Proofreading Company in 2012 and her work focuses on overseeing projects for a broad range of government, B2B, third sector and academic clients, as well as managing the business more broadly. A first-class Oxford University languages graduate with an MA in Documentary Filmmaking, she's an experienced editor, writer and producer, having worked for Oxford University Press, the BBC and Save the Children. As well as running Tate & Clayburn, Rosie loves sampling world cuisines, the cinema and swimming in open water (sometimes year round). She speaks French, Spanish and Italian.
Peter Clayburn
CO-FOUNDER
---
Peter co-founded The Proofreading Company in 2012 and manages all areas of the business, with a focus on editorial projects for international institutions. He holds a first-class Modern Languages degree from Oxford University and an MA in Conference Interpreting from Geneva's École de Traduction et d'Interprétation. He has over a decade's experience as a linguist, working for the likes of the UN and EU institutions. Since Peter started learning languages at the age of 11, he hasn't been able to stop. He speaks French, Spanish, Catalan and Portuguese and is currently tinkering with Russian.
Fran Hamilton
SENIOR PROJECT MANAGER
---
Fran manages projects, oversees quality management, and generally keeps things shipshape. She's our resident whizz when it comes to improving workflows and delivering the best possible customer service, and we rely on her to shoot troubles great and small. Before joining us in 2018, Fran worked as an English teacher and freelance editor. She holds a BA in English Language and Literature from Oxford University and an MA in Screenwriting from LCC. In her spare time, Fran enjoys creative knitting projects, making documentaries and volunteering for her local library of things.
Alice Horne
SENIOR EDITOR
---
Alice leads on all things editorial. She holds a First in English and Related Literature (University of York) and has publishing experience to match, having worked in-house for Haus Publishing and DK. She also recently obtained a Distinction in her Graduate Diploma in French Studies at Birkbeck and is a member of the Chartered Institute of Editors and Proofreaders. When she's not waving her editorial wand or wowing us with her eye for detail, Alice can be found cooking up veggie delights, reading novels or running distances that make the rest of us feel exhausted just hearing about it.
---
Our process
It's simple. Send us your document for a free quote. If you choose to go ahead, we'll arrange a deadline and get to work.
1
Proofread
We work closely with a team of English language editors on all aspects of your text, from spelling and grammar to style and logical coherence.
2
Thorough feedback
We send your text back with tracked changes and clear suggestions.
3
Any questions?
We are available to go through any queries you may have until you are completely satisfied with our work.
Please take a look around our website and feel free to get in touch with any questions.
---
We have worked with The Proofreading Company for brand and marketing texts and have been extremely satisfied both in terms of content and form. Rosie and Peter are very reactive and we have been impressed by their professionalism and diligence in working on our texts. The result more than met our expectations and those of our client. With The Proofreading Company we know our clients' texts are in good hands – no matter which industry they are in.

Thank you SO MUCH for this excellent editing work. I'm super happy about it and you did a brilliant job! I'm particularly impressed about all the amendments you've made to the flow of the text by reducing the word count at the same time. You've corrected every tiny detail in the text - wonderful!

My cooperation with The Proofreading Company has been extremely positive. They proofread and edited a text in English I intended to publish in a highly specialised academic journal in 2012. The text dealt with international legal and economic issues, and The Proofreading Company was able to significantly improve the flow as well as the style.

The work proofread by The Proofreading Company has eventually led to several papers in leading management journals and conferences. I endorse them unequivocally and most enthusiastically!

I wouldn't think of submitting a paper without having The Proofreading Company look at it first. Their editing has helped improve my manuscripts significantly.